We are committed to mitigating the impacts that our plants, quarries, and logistics have on their surrounding communities. Toward this end, we have designed a set of global environmental initiatives to manage our impacts responsibly.
In CEMEX Egypt and in cooperation with the ministry of environment and industry, we converted garbage into energy.
Industrial & Household Garbage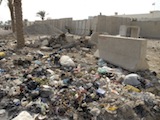 Climafuel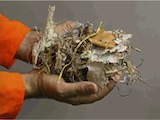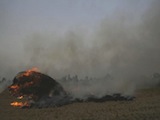 Burning Agricultural Waste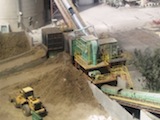 CEMEX Alternative Fuel
Feeding System
By this project we protect our environment from CO2 emissions resulting from burning agricultural wastes on field that causes black clouds, and reduce the heavy fuel consumption in our operations on the other hand.
We have registered the 1st clean development mechanism project in our industry in Egypt, under the umbrella of Kyoto protocol in the UNFCCC.
The program entails that any developing country succeeds to reduce its CO2 emissions will gain a financial reward equivalent to the certified emission reduction credits.
Toward this end, we have planted a forest of 600,000 trees in the desert near the factory in order to reduce the CO2 and provide wood for alternative fuel use.
Currently we are able to reduce our CO2 emissions by 400,000 tons equivalent per year.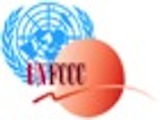 In CEMEX Egypt we have succeeded in reducing the dust emissions resulting from our operations by 62%. CEMEX implemented several techniques such as:
Process optimization
Assiut Cement Plant 2001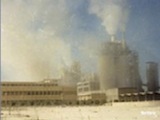 Assiut Cement Plant 2011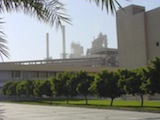 Our dust emission values are connected online with the environmental ministry monitoring system Upgrading/replacing the old electrostatic filters by bag filters
Bag Filter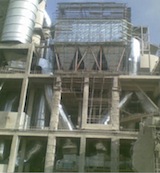 In line 1, we have reduced dust emissions from 250 mg/m3 in year 2000, To 10 mg/m3 in year 2011.
Reduction of by pass dust
SINCE 2000, WE HAVE REDUCED BY-PASS DUST BY 81 %
Our target is to eliminate the by-pass dust completely.
Toward this end, we are conducting many researches with our R and D in Switzerland , Local Universities, And other research institutions.
Introducing the first Global Carbon Footprint Tool in the Materials Industry in order to measure our impact on environment, hence to reduce our CO2 emission as much as we can.