Do you think you have what it takes to succeed at CEMEX? As a student or recent graduate, you probably enjoy being challenged, engaged, and rewarded; you also want to have a direct, meaningful impact on the world. At CEMEX you'll be able to put your training, skills, drive and strategic outlook to full use as you build your career together with people who are the best in what they do.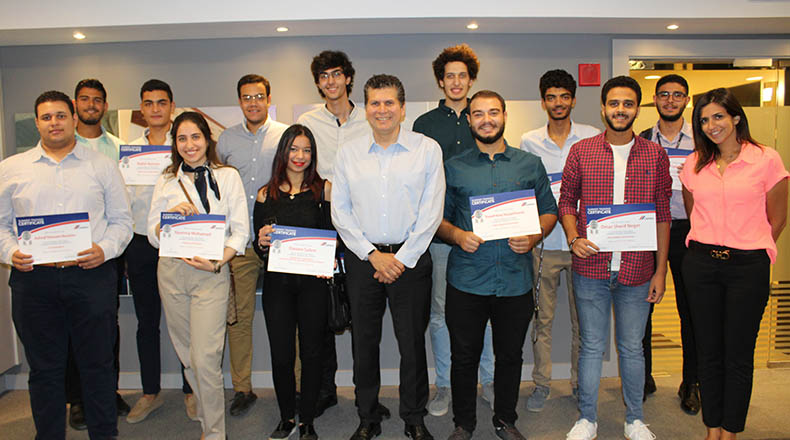 College graduates produce tomorrow's future leaders. These future leaders help CEMEX remain at the top in its industry. Are you ready to accelerate your career with CEMEX?
It's your career... build it your way!
We look for driven, passionate and innovative people who want to become part of our team. We seek people with a variety of backgrounds going from technical, engineering, business and different functional skills to join our company in the search for building an enriching career.
Next Step:
Submit your CV. Our recruiters will review it, and if we find opportunities that match your interests, we'll contact you to set up an initial interview.
Internships
CEMEX offers full or part-time internships to students and recent graduates. Gain hands-on experience while working on challenging projects; network with professionals; and learn from bright, driven professionals.
Students & Graduates> Experienced Professionals
You are talented, experienced, and ready to take the next step. Some of you seek a new challenge or an environment in which you can prove yourselves and put your current skills to their best use. Some of you want to reinvigorate your career or achieve greater impact in the world. CEMEX welcomes you.
A dynamic company focused on continuous improvement
CEMEX is not only a diverse environment laden with opportunity; it is also a truly exciting and fulfilling place to work. We have a strong corporate culture that promotes teamwork and accountability, and we are proud of our commitment to sustainable development and to making a positive impact as part of the building-materials industry.
Challenges and your opportunities
If you have intellectual curiosity, embrace challenge, are eager to continually improve and better serve customers, and wish to make a difference through an enriching career, then this is the place for you. You'll find a career with us highly rewarding.