We seek to employ talented individuals that can work and succeed in challenges within both Egypt and international operations across the multitude of business functions. Understanding the breadth of these functional areas and the geographic locations of our operations is a useful step in understanding how a CEMEX career can help achieve your goals.
Select a function from the list below to read descriptions of the current missions and challenges.
Our area mission is to produce cement, aggregates, concrete and other related building materials that will satisfy the highest global safety standards while having the least possible environmental impact.
---
Challenge
We aim to understand our customers' needs and meet their expectations through creative, flexible solutions that ensure their satisfaction with our products and services. We take pride in our ability to continually innovate in the use of alternative fuels and energy. This is a constant challenge that keeps our teams busy: we are responsible for ensuring our people's security and productive capacity, and so every change must meet our rigorous operational safety standards. We operate according to a zero accident policy and we aim to send everyone safely home to their family every day. We are continually challenged to maintain our plants and quarries in optimum condition for daily production while adjusting production levels to market conditions.
Be part of the challenge
Operations offers a fulfilling long-term career path, providing you with the opportunity to work in areas ranging from sand and gravel extraction to cement production, maintenance and quality, to ready-mix production and quality. Most team leaders are promoted from within the company, so expect to become an industry expert. A background in engineering or science is often required to join this team, as well as the ability to learn fast, and manage employees and customers. You must be creative, flexible and agile in order to support our continuous improvement goals and you'll experience the process of implementing innovative ideas.
Being part of a quarry, cement plant, or ready-mix plant operation is an enriching experience. If you love challenges and want a fast-paced job, this might be a good opportunity for you.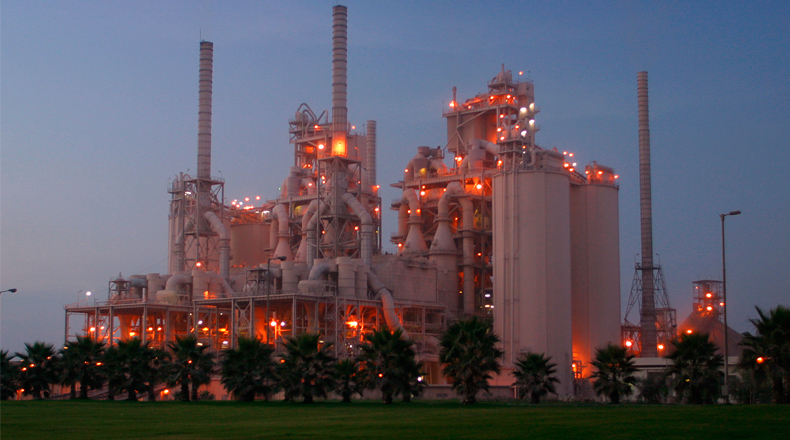 Our mission is to support CEMEX's Environmental, Health, and Safety (EHS) performance and culture. As a major player in the global building materials industry, we face a broad array of challenges. The production, storage, transportation, and distribution of our products involve hazards and risks that, if not controlled, can cause harm to people and damage to the environment. For this reason, our top priorities are to keep our people healthy and safe, and reduce the environmental impacts of our operations. We strive to have zero EHS incidents and we act thoroughly to achieve it.
---
Challenge
Our work requires a good understanding of EHS risks and practices. To ensure the safe and efficient use of CEMEX's assets, we periodically monitor, and audit operations. We visit operational sites, analyze company EHS performance data, and review the root causes of incidents and near misses. We use this information to develop plans, management systems, training programs and initiatives that can be applied globally to eliminate or decrease EHS risks.
Be part of the challenge
In this area we welcome anyone with a passion for environmental, health, or safety performance and the ability to convey that passion to a wide and diverse audience across different organizational levels. It is important for us to have team members with a strong work ethic, who are creative and adapt easily to change, and who have good leadership and networking skills. Depending on the role, people interested in this area should be experienced and qualified in health and safety, science, engineering, environmental science, or occupational hygiene.
EHS professionals at CEMEX may choose to stay within the function and deepen their expertise, or they can transfer their skills to other areas such as Human Resources, Risk Management, Technology Projects or Operations.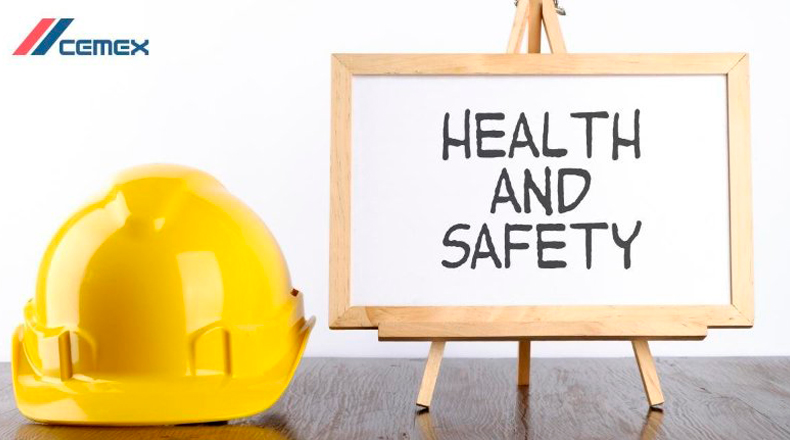 Our mission is to position CEMEX as our customers' partner of choice for all types of building projects and to support the CEMEX strategy by differentiating our products and services from our competitors'. We build and nurture relationships with customers, and provide them advice to ensure that the product or service they purchase is effective and optimal for both their short- and long-term needs. We support CEMEX's value of customer centricity and collaborate together with other areas to develop innovative products that meet our customers' needs. We design the customer support and services that strengthen the overall experience and build customer loyalty.
---
Challenge
We are the team directly responsible for cash-flow generation today and in the future, our work has a direct impact on business results. We must understand the unique needs of each of our clients—no two are the same—in order to provide them the right solution; often we must adjust our suggestions to their changing conditions and a variety of scenarios. To ensure that the CEMEX customer experience is consistent throughout the business, we develop tools and training for our sales force team. We also design customer loyalty programs that help us build enduring relationships with our customers.
Be a part of the challenge
This team has a mix of skills that range from strong interpersonal communications and good administrative abilities to a detailed technical understanding of our products and their uses. Working in this area requires you to be agile and savvy in order to support current and potential customers and strengthens your negotiation, conflict-management, environmental-analysis, consulting, problem-solving and commercial skills. As collaboration with different functional areas is pivotal to our work, great communication and teamwork skills are essential to a team member's success. A good understanding of branding, marketing principles and product development, as well as strong project-management abilities, are also beneficial.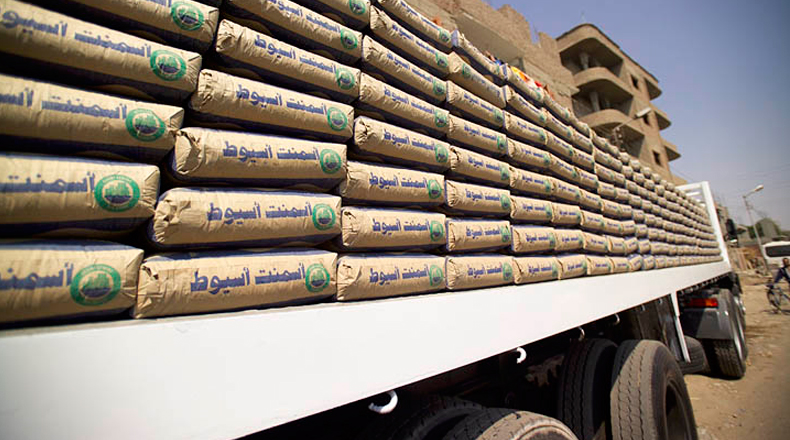 The Logistics team manages both the transportation of raw materials to cement and concrete plants and, the delivery of aggregates, cement and ready-mix concrete to CEMEX customers and partners. Our mission is to deliver product to our customers on time while employing the most rigorous safety standards to ensure the safety of our employees and the community.
---
Challenge
This is a challenging and fun area to work in—it's like solving a complex puzzle. Our goal is to minimize the cost and time of material and product transportation in the face of different locations, geographies, production rates, inventory levels, maintenance times and even weather. As the intermediary between the commercial area and other areas within the organization, we are always managing multiple variables in our quest to meet our commitments to our customers. To do so we must collaborate closely with these other areas.
Because we continually seek safer and more efficient ways to transport materials, innovation is strongly encouraged.
Be part of the challenge
Our team determines the best strategy for and means of delivering raw materials and products on time, and then sets the necessary itineraries and routes. Therefore, we need people with great planning and project- and time-management skills. Team members must also be fast learners and decision-makers and have good interpersonal skills in order to coordinate across CEMEX areas to implement logistics plans. In this area you can make great use of your creativity and desire for continuous improvement.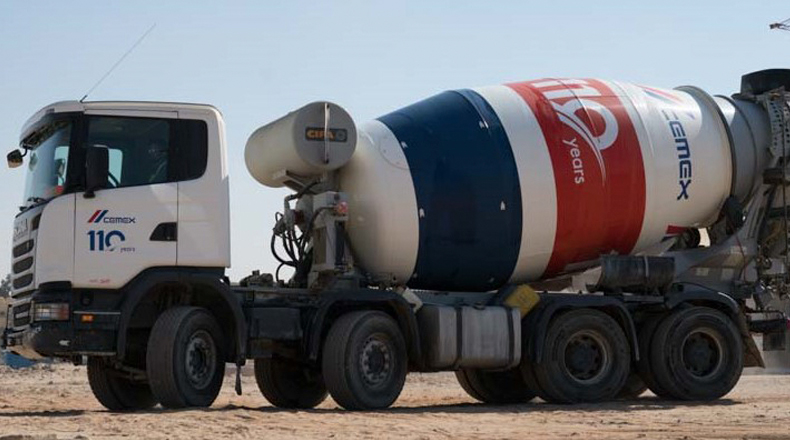 Our mission is to enable people to contribute to our business objectives, and achieve their personal and career goals. It's our job to make sure that we have talented people across the organization that can execute our business strategy and envision CEMEX's future. We achieve this goal by developing our people, placing the best talent in the right role at the right time, and establishing robust incentive structures. In addition, we seek to ensure a safe, positive, fair and ethical work environment that promotes a high-performance culture while enabling individuals to perform at their best.
---
Challenge
It is critical for us to attract, identify, select, develop, and retain the best talent. Furthermore, we strive to continuously enhance our work environment, and expect our leaders to engage with their teams in an effective way that supports business growth. We ensure that the company has the right talent—in quantity and quality—to fill critical positions, and we develop the organizational capabilities that support CEMEX's strategy to constantly reinvent, and evolve our business.
Be part of the challenge
Human Resources offers you a great opportunity to help build the organizational capabilities that will lead to CEMEX's success.
Caring about people, both personally and professionally, is critical to our work. Team members must be open to new ideas, and skilled at listening, building alliances, exercising influence, and empathizing with others. In addition to consulting and organizational development experience, team members must also have the desire to influence our leadership capabilities, the ability to work in changing situations, to deal effectively with change management, and measure impact.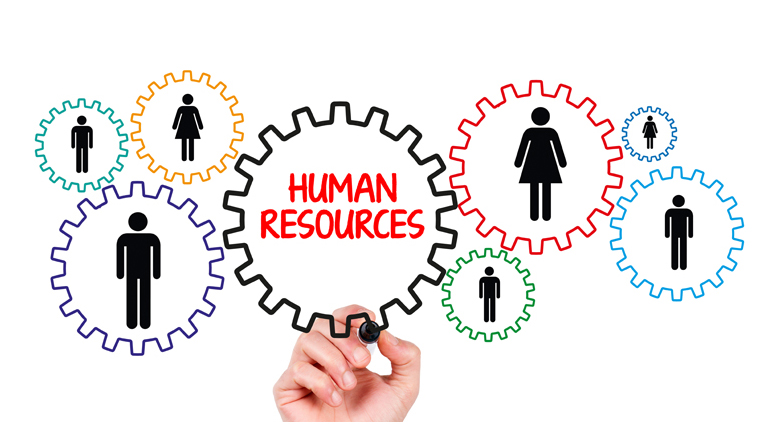 In Strategic Planning, we directly impact the future direction of the company by helping to define CEMEX's strategic direction and main priorities. Our mission is to maximize CEMEX's profitable growth, to do so we propose a vision of the company's future, anticipate macro- and microeconomic trends, prioritize the businesses and geographies to focus on, and allocate the company's investment dollars. We also provide senior management with the necessary analysis and recommendations for effective decision-making through budgeting, investment (capital expenditure) evaluation and approval, and economic analysis of our markets, as well as strategic planning.
---
Challenge
Our challenge is to harness the company's creativity in order to continue growing profitability despite increased competition, industry consolidation and changes in the business cycles of different regions and countries. We do this is by serving as a liaison between senior management, staff areas and operations. We collaborate, and engage with all areas of the business, as well as external stakeholders, to gather the best, most complete information for efficient decision-making. We drive organizational change, and execute the initiatives that make us more competitive, and prepare us to take advantage of key opportunities.
Be part of the challenge
Our team members have varied educational and cultural backgrounds, combining knowledge from business development, financial planning, information management and strategic consulting, among other specialties. To succeed in this area you need strong analytical, communication, creativity and collaboration skills. This fast-paced work provides different challenges every day and an enriching career opportunity.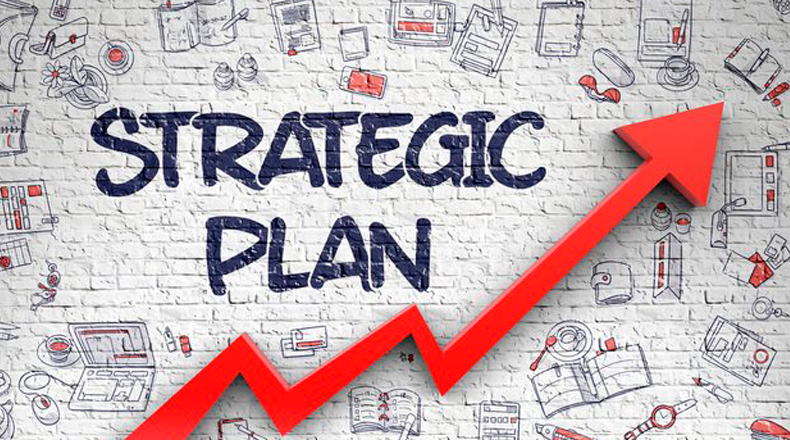 Our mission is to redefine what is possible while providing shared business services at world-class quality and cost. We consolidate processes and systems in one location so they can be leveraged across the entire organization. Centralizing and streamlining functions such as transactional processes, finance and accounting, information technology and training helps lower costs and improves responsiveness to employees needs. We ensure that all local financial initiatives are in accord with our financial business plan. We also build market and competitive technology intelligence for the development, evaluation, and integration of new production technologies and processes into our company.
---
Challenge
A current challenge is to find efficient ways to provide cost-effective services such as technology, training, accounting, financial, and transactional services to key business processes. Ensuring that we remain at the forefront of knowledge on our services is one key factor for us. This will allow us to identify relevant and successful new developments, at an early stage, so these services can be promptly adopted by our operations to improve the efficiency and effectiveness of our operations.
Be part of the challenge
In this area, we look for technologically savvy individuals with strong analytical, financial, negotiation and people skills, who are eager to look for new ways of doing old things. It is fundamental that our people be skillful team-workers who are able to lead, and drive internal and external networks of expertise in pursuit of technological, financial, transactional, and development challenges.
As a team, our core capabilities include adjusting to local environments and challenges, continuously and proactively rethinking how we do things, and evaluating the new ideas we generate. If you enjoy challenges, consider yourself a problem-solver, and enjoy keeping current on developments, this can be a great career opportunity for you.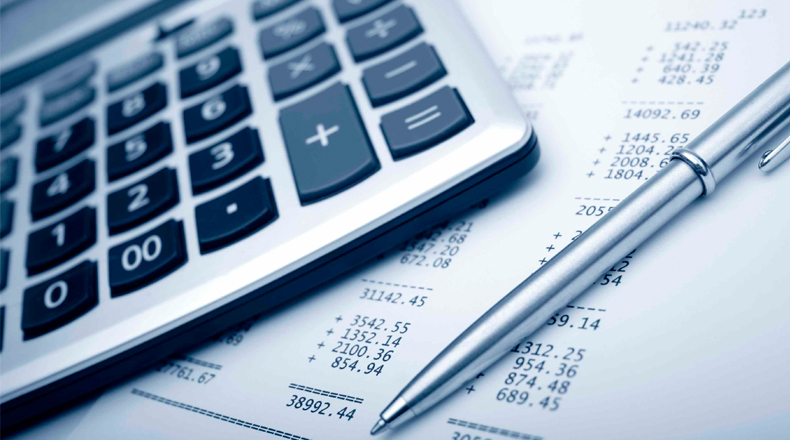 This area has a significant impact on how CEMEX conducts its business. Our mission is to provide the best possible legal advice on a wide array of transactions, and identify legal risks and trends that may impact the company. We use our perspective and experience to support company priorities by providing a solutions-oriented approach to legal issues, proactively anticipating issues, and identifying opportunities for all the areas.
---
Challenge
We face challenges by rapidly changing regulatory, social and economic landscapes. We need to keep ourselves abreast of developments on many fronts, effectively communicate them to our internal clients, and propose sensible solutions. We achieve our goals through an international and multidisciplinary team of attorneys, who understand all aspects of CEMEX's business, and contribute to its sustainable growth. We must be effective communicators, and have strong teamwork skills to perform well in this area.
Be part of the challenge
Our team is composed of attorneys and legal professionals who either have or develop specialized knowledge regarding the areas they serve, such as finance, international business transactions, corporate law, compliance, environmental regulations and litigation. This area provides a great development opportunity for professionals who have uncompromising integrity, intellectual curiosity, robust analytical skills and strong personal drive. At CEMEX you will have the opportunity to learn about the many legal issues that arise when doing business in a large, publicly traded global corporation, particularly one with unique origins and a history of growth and innovation.