The path to carbon neutrality
Our purpose is to build a better future, and in order to do that we must address humanity's most pressing issue: climate change. As one of the world's largest building solutions providers, climate action has been a priority for CEMEX for many years.
We are fully aware that our production processes have a carbon footprint. According to the Global Cement and Concrete Association (GCCA), the cement industry is responsible for about 5% - 8% of the world's CO2 emissions. We also know that our end-product, ready-mix concrete, is the most used man-made material in the world and plays an essential role in society's development and growth. This sets the stage for us to contribute to climate change mitigation by reducing CO2 emissions in our production processes, as well as the entire life cycle of our products.
The program now focuses on achieving sustainable excellence through climate action, circularity, and natural resource management with the primary objective of becoming a net-zero CO2 company.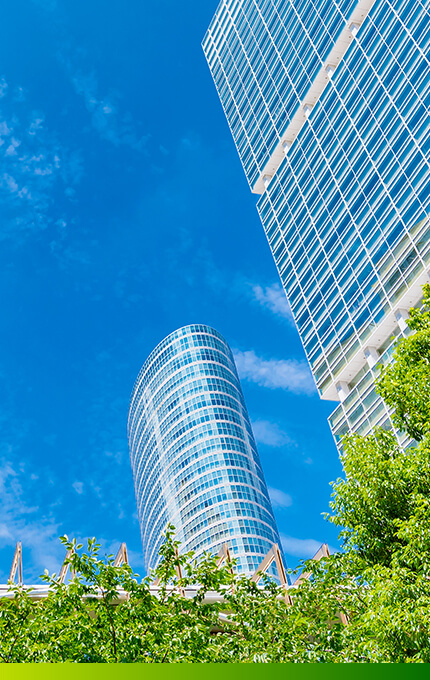 Climate Action Goals and Ambitions
Recognizing that global climate action goals require stronger efforts, and ensuring sustainability is at the core of everything we do, we created Future in Action, a program focused on developing low carbon products, solutions, and processes to become a net-zero CO2 company.
The objective is clear: achieving carbon neutrality. In order to reach it, we are setting aggressive decarbonization goals with a very specific roadmap to achieve them, and working with external partners to validate and endorse our commitments.
Our ultimate goal is to deliver only net-zero CO2 concrete by 2050. To ensure we are on the right track, we have set the most ambitious 2030 targets available to the industry:
2030
-40% of CO2 / ton of cementitious material *
-35% of carbon content in concrete *
55% in clean energy consumption.
2050
To deliver only net-zero CO2 concrete.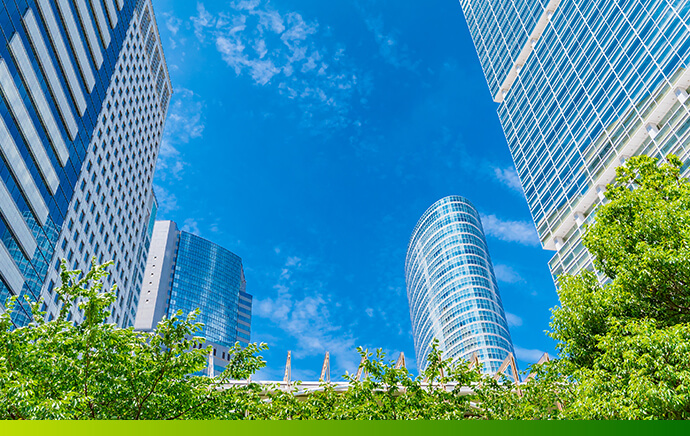 Results
Our past efforts and achievements to reduce carbon emissions, primarily focused on the cement production process, have proven successful. In fact, the technology and processes we need to achieve our 2030 goals have already been tested and are implemented in some of our operations, and need only be scaled.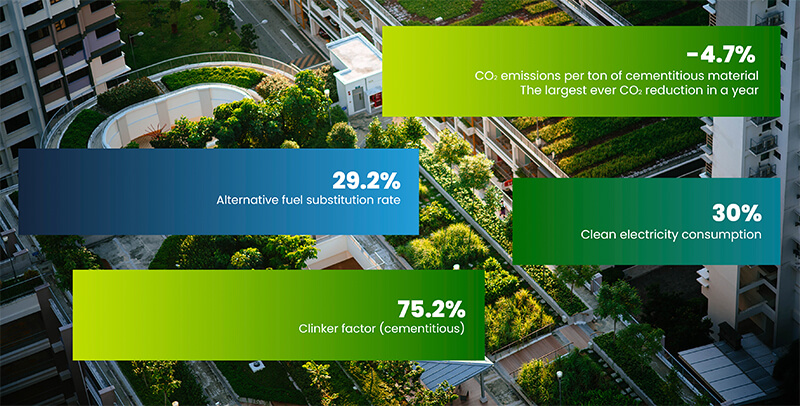 Global Alignment and Validation
Our 2030 and 2050 goals and commitments are aligned and validated by the Science-Based Targets initiative according to the "Well Below 2ºC Scenario", so that we contribute to meet the Paris Agreement goals and comply with the Business Ambition for 1.5°C by the United Nations.
We joined the United Nations' "Race to Zero" campaign, and as of November 2021 we are a founding member of the First Movers Coalition, an initiative of the World Economic Forum to create market demand for zero carbon solutions.